SOPA and PIPA On the Run

InfoWarsNightlyNews.net - January 20, 2012


Kurt Nimmo
Infowars.com
Wednesday, January 19, 2012

On tonight's edition of Infowars Nightly News, Rob Dew interviews correspondent Pepe Escobar of Asia Times Online about the evolving situation in Iran and Alex Jones covers a number of news items, including: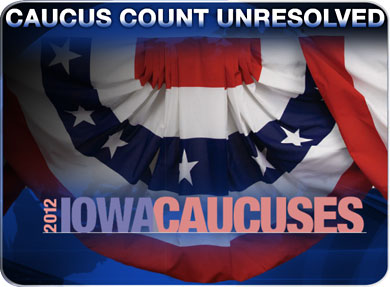 Extended coverage on SOPA and PIPA and recently realized victories as a widespread protest movement threatens to kill the government's legislation.
Alex covers how Google is already using SOPA-like censorship and a vow by Kentucky Senator Rand Paul to do everything within in his power to make sure the unconstitutional legislation goes down in flames.
Breaking news covering the unresolved result of the Iowa caucus as both Romney and Santorum claim to be the winners and the media ignores Ron Paul's move from third to second place.
A massive and damaging file on Mitt Romney, apparently compiled by the 2008 McCain campaign, hits the internet as another primary approaches.
News on how traditional cancer drugs and chemotherapy actually spark the disease to spread to other parts of the body.
A group of New York high school girls have come down with a mysterious Tourettes-like illness that is baffling doctors and leaving local authorities speechless.
The INFOWARS NIGHTLY NEWS airs weeknights at 7 PM CENTRAL. Become a PrisonPlanet.tv subscriber and help support the broadcast as we try to reach a new threshold of audience reach in attempt to warn humanity about this time of great struggle.
InfoWars Nightly News 2012-1-19
---
Alex welcomes back to the show Dr. Russell Blaylock, a nationally recognized, board-certified neurosurgeon, health practitioner, author and lecturer. He talks with Alex about the fluoride threat and other health and nutrition issues. Dr. Blaylock edits The Blaylock Wellness Report and is the author of three books: Excitotoxins: The Taste That Kills, Health and Nutrition Secrets That Can Save Your Life, and Natural Strategies for Cancer Patients. Alex also covers the latest news as SOPA protests are waged across the internet today and the race for the GOP nomination narrows down to Ron Paul and Mitt Romney. Alex also takes your calls.

Alex Jones Live 2012-1-19
Thanks to You Tube Channels Astonisher, ConspiracyScope and NWOTaser
InfoWarsNightlyNews.net is not connected with InfoWars.com except in the necessity to get this message out. Some countries or individual servers may be blocking InfoWars Sites but not this one. You can find all the days articles and videos here at InfowarNightlyNews.net should there be a block elsewhere. We credit them with the info on this site and repost all here because of their desires as well as our desires for freedom and liberty. Any comments or questions Email nwotaser@yahoo.com.
---
blog comments powered by

Disqus