Ron Paul is A Gateway into Liberty

InfoWars Nightly News - January 13-14, 2012

Infowars News
Friday the 13th Credit Meltdown
PrisonPlanet.tv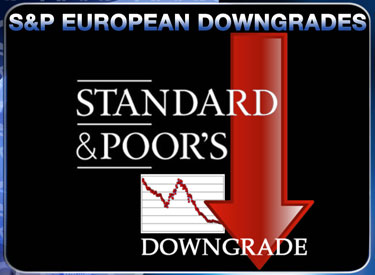 Tonight's Friday, January 13, 2012 edition of the Infowars Nightly News features an interview with Peter Schiff, investor and economic advisor to Ron Paul. Schiff gives his forecast for 2012, with an eye on crashing economies and the fresh credit downgrades for nine EU countries, new theaters of war and the impact of Ron Paul's presidential campaign.
The Ron Paul campaign continues to gain steam, increasingly emerging as an undeniable contender for the GOP nomination. In South Carolina, considered too socially conservative for Paul to contest, he is rising in polls, now surging past Rick Santorum into the top tier and approaching Romney and Gingrich with the primary just around the corner.
On the economic front, France and eight other EU nations were hit with an S&P downgrade today, and others are expected to follow, according to reports. Meanwhile, 'loan sharking' firms are targeting students with an "alternative" to traditional student loans, under terms that offer an outrageous 4000% interest rate. Factory workers in China are again threatening mass suicide over inadequate pay and a failure to honor severance terms for workers who've refused to meet the harsh demands at an XBox 360 production facility that has already seen many suicides from its workers.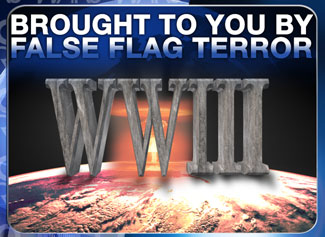 All signs continue to point towards a disastrous war with Iran.
A former Israeli official has warned that a "Pearl Harbor" style attack may be used to create a pretext for war with Iran, while Russian prime minister Vladimir Putin has issued statements that he is 'confident' that Israel will push the United States into that looming conflict.
Yet, outrage in the media is not aimed at another contrived build-up to unnecessary and costly war, but over Marines who filmed themselves desecrating three Afghan corpses. While the event is surely shameful, and violates the rules of war and common decency, it is notable that Secretary of State Hillary Clinton and Secretary of Defense Leon Panetta have rushed to condemn the 'inhuman' act, while remaining silence on the larger evil going on around them– namely, those pushing America into another war that will, no doubt, result in the deaths of millions more.
CNN Reporter is Criticized for Paul Hit Piece

In the video below, CNN's Dana Bash is repeatedly criticized for her unfair coverage of Ron Paul. On January 2, the corporate media correspondent said she was worried about the possibility of Paul doing well in the New Hampshire primary. Paul came in second behind Mitt Romney on January 10. Near the end of the video, Bash says she has received a lot of negative email about her biased interview on January 9 that was cut short by Jesse Benton, Paul's campaign spokesman. Oddly, she compares the criticism of her coverage to the Arab-Israeli conflict and says there is nobody in the media as fair as she is. Bash apologists at TVNewser insist the comment made to her husband and CNN anchor John King was merely a "misplaced phrase."
The INFOWARS NIGHTLY NEWS airs weeknights at 7 PM CENTRAL. Become a PrisonPlanet.tv subscriber and help support the broadcast as we try to reach a new threshold of audience reach in attempt to warn humanity about this time of great struggle. Check out our 15 Day free trial for yourself.
InfoWars Nightly News 2012-1-13
---
On the Friday Edition of the Alex Jones Show, Alex talks about the latest developments in the fast moving effort by the United States and Israel to attack Iran, including the quiet deployment of U.S. troops to the Middle East, including 15,000 stationed in Kuwait. Alex also talks about the NDAA, news that United Nations troops have brought a deadly super bug to the Northen Hemisphere, and the latest on the incrementally collapsing economy with regular Friday guest, Bob Chapman of the International Forecaster. Noted trends researcher and author Gerald Celente talks to Alex about his predictions for 2012. Alex also takes your calls.

Alex Jones Live 2012-1-13
Thanks to You Tube Channels Astonisher, ConspiracyScope and NWOTaser
InfoWarsNightlyNews.net is not connected with InfoWars.com except in the necessity to get this message out. Some countries or individual servers may be blocking InfoWars Sites but not this one. You can find all the days articles and videos here at InfowarNightlyNews.net should there be a block elsewhere. We credit them with the info on this site and repost all here because of their desires as well as our desires for freedom and liberty. Any comments or questions Email nwotaser@yahoo.com.
---
---
blog comments powered by

Disqus